COMEDIAN CHRIS FONSECA SAVED FROM EVICTION!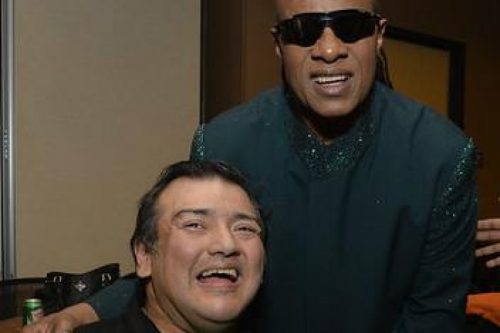 Last week, The Laughter Foundation noticed on Facebook, that comedian Chris Fonseca in Fort Collins, Colorado was concerned he was in imminent eviction.  Fonseca (a wheelchair bound stand-up comedian) apparently has loads of fans all around the country, because within 24 hours we reached our goal on an emergency GoFundMe campaign.
I sent the first big chunk of money raised through #GoFundMe and spoke for the first time to comedian Chris Fonseca. What a great guy. There are now plans in the works to produce a benefit comedy concert through The Laughter Foundation at a theatre in Denver.  Chris was able to dig himself out of imminent eviction, thanks to the 30 plus generous donors. The cause raised $3,455 so far; the original goal a more modest $2,500.
This is what we're all about. Comedians helping comedians.